LWF Services, LLC's Fluid End Services begin at our customer's location where we can perform fluid end swaps without the need for the equipment to be trucked off location and helping to minimize down time. Our Fluid End service trucks can be called at anytime to come to your location. LWF has expanded our fluid end service business, so that we can handle multiple calls at the same time.
LWF Logistics can then transport the removed fluid to LWF's yard for tear down and inspection and entered into our project tracking software.
Once the inspection is complete a quote will be sent to the customer detailing the required repairs and cost of repair. Upon approval from the customer, the fluid end will be inserted into our repair schedule. Our clients use us for their fluid end repair because we can repair a fluid end that saves the company from having to purchase a new one. Our goal at LWF Services is to turn around fluid end repair in the shop in less than 7 days. With the purchase of our new HAAS EC1600ZT, we are able to turn around fluid end repair much faster.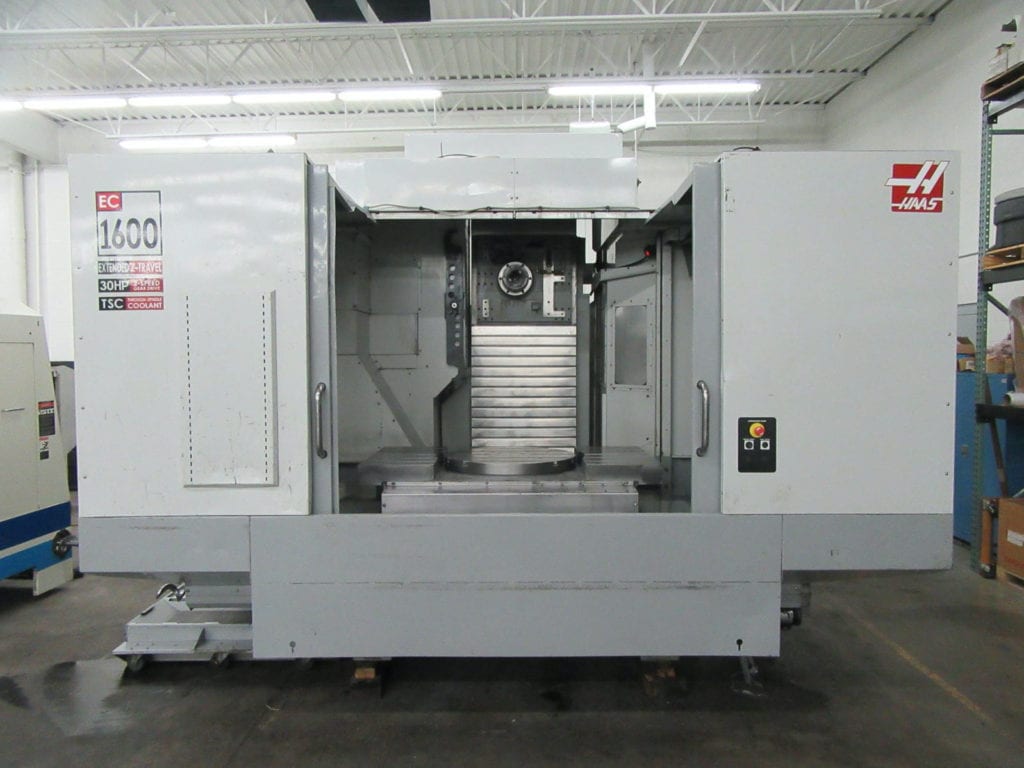 When the fluid end repair is completed and passes our final quality control checks the refurbished body can be delivered to the customer or the refurbished body can be dressed and delivered as a complete unit ready for installation on a frack pump.
LWF's machine shop can refurbish your existing fluid ends creating automatic cost savings to our customers from having to purchase new fluid ends. We offer various methods per customer request in bringing critical internal dimensions back to factory specifications.

Suction and packing bores are over-sized, welded, and re-machined to specified dimensions creating a proper seal for packing and d-ring seal.
Suction and packing bores can also be over-sized and sleeved for proper dimensions; sleeves will have a 0.010 shrink fit and are welded into position.
Packing nut threads and side cap threads can be re-threaded for a larger nut, or over-sized, welded and re-machined to manufacturer dimensions.

LWF's strives to develop a comprehensive operational customer relationship. The services available thru LWF ensures we are able to exceed our customer's requirements and become an integral member of their team. We understand the need to reduce our customers' downtime while providing products at a price competitive in the market. LWF's quality and service are unmatched.
In-house 3D modeling and CAD services bring ideas to fruition. in-house pipe and structural welding with some of the best individuals in the market ensure quality every time.
A machine shop with state of the art equipment and CAM software allows manufacturing of complex parts.
A facility to refurbish frack equipment and in-house hydraulic hose shop to get equipment back up and running.
A fleet of welding trucks to meet customer's fabrication and repair demands on-site.
A fleet of fluid end service trucks to complete fluid end swaps on customer locations.
A logistics team able to deliver any product produced by LWF to any location and handle any other customer demands.